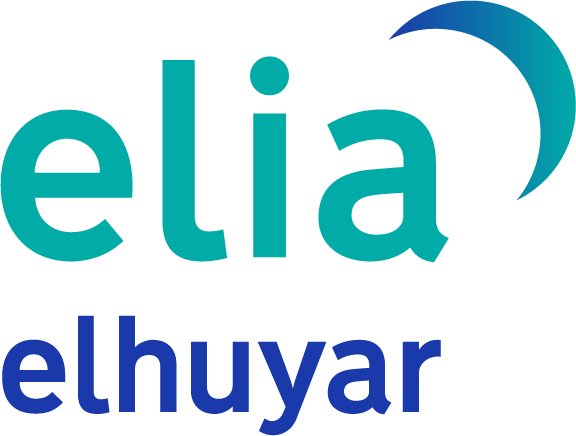 Machine translation obtained using Elia by Elhuyar
Yearbook 2021
|
Iraitz Gesalaga Fernandez (Arrosa sareko koordinatzailea)
The ARROSA network is a network of Basque radio stations in Euskal Herria, currently composed of 25 radios and with a trajectory of 20 years. The network has radio stations of all kinds, mostly free-radios, but also municipal stations, Internet radios and community radios. The main common element of the network of radio stations from 7 countries of the Basque Country is the language, the Basque language. We share content in Basque between the broadcasters of the network and through this exchange the broadcasters of the broadcasters of the network are completed.
We also produced a two-hour production magazine from Monday to Friday, called Cebrabidea, in which broadcasters participate and news, interviews, collaborations, etc. We"ve also developed an app for mobiles, ArrosApp, from which we can hear signals from network broadcasters in one click. In the last year several podcasts have been added to the network, both so that radio stations can offer their content on the grid and so that they have a greater dissemination or projection. In 2021, as mentioned at the beginning, Arrosa is 20 years old and we have produced a documentary (coming soon) that reflects this journey, in which its experiences, the creators of the network, the coordinators and the voice of Zebrabidea are reported.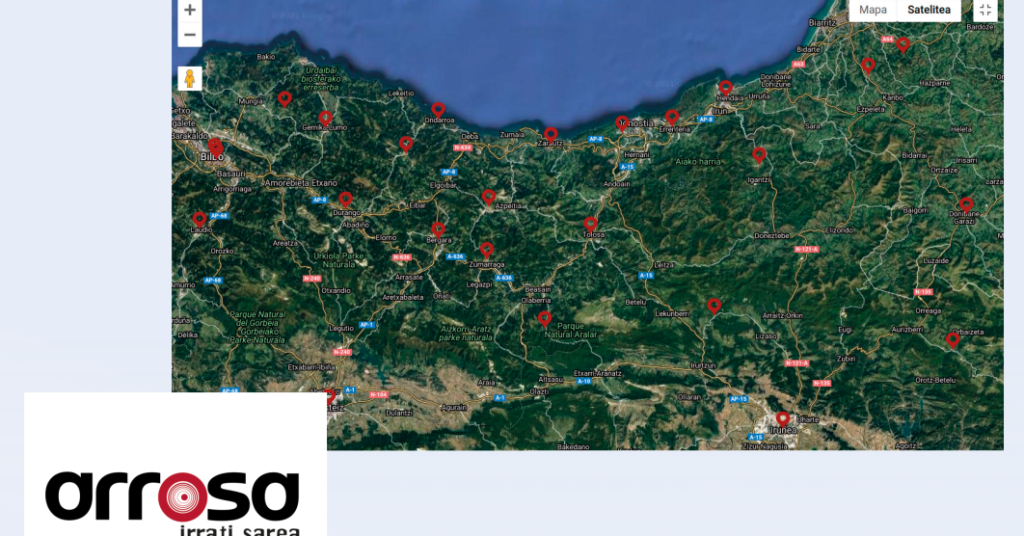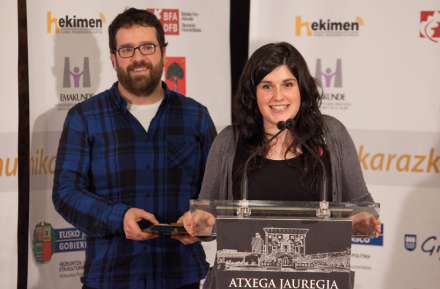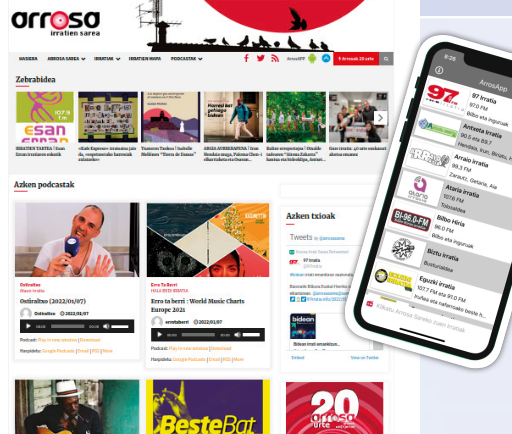 To conclude, and to see how the number of contents we exchange on our website increases, some data are: The podcasts we published in 2019 were 1600; in 2020 (in the midst of a pandemic!) 2160 and as in 2021, 2046. This means an average of 6 podcasts a day. 6 podcast daily and in Basque. For a minority language and a fragmented and oppressed people is nothing modest! So, you know, listen to the radio stations on the net or enter our website and subscribe to your favorite podcasts. Because in Basque Country there is something to hear, quality and in Basque!