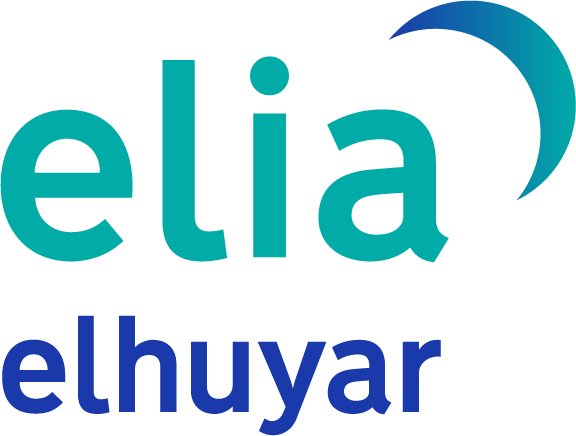 Machine translation obtained using Elia by Elhuyar
Yearbook 2021
|
Mikel P. Ansa eta Ainhoa Oiartzabal Azketa (Berria ikasgela)
Education is an important subject and sector for BERRIA. Essential for the transmission of Euskera and social cohesion. That is why we would like to increase our contribution in the field of education. For this we have created the BERRIA Classroom.
At BERRIA, we prepare and offer some of the content we publish at BERRIA for use in school. On the one hand, because we see that there is a lack of resources in Euskera, or that the resources that are there are very dispersed, are not updated or, if not, reach the teachers. On the other hand, we want to offer reference materials for the Basque Country, its own, for its students. From the watchtower of a Basque national newspaper that follows the world and the present.
These contents are complementary materials that can be used in school, in many cases related to the present day, or that deal with themes that do not appear in textbooks, always within the curriculum, but extend it to other subjects simultaneously.
With this project, we can extend life to the elaborated content that we generate, because we believe that there are interesting contents that deserve further expansion and exploitation. In passing, we want to make our daily work known to students, providing material that allows them to use it in their daily activities.
Likewise, this project aims to increase the relationship between the educational community and BERRIA, both with teachers, students, parents and school centers. The BERRIA Classroom is therefore fully open to receiving contributions. And it is that the first thing we want is to reach the teachers, because we believe that through them the contents will reach the students.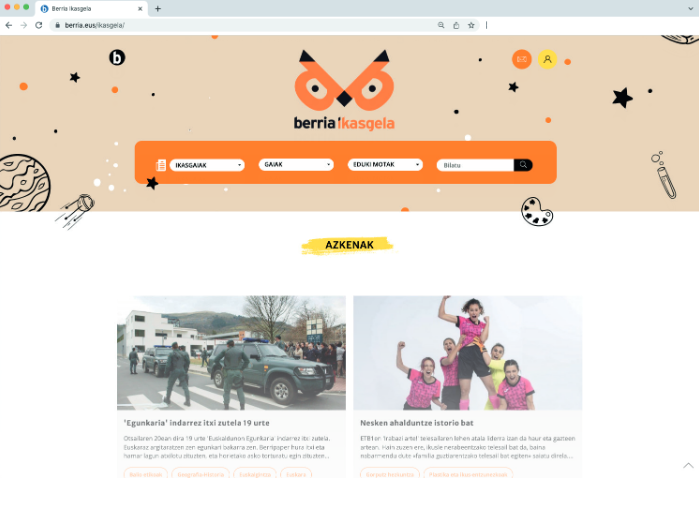 And that is that only the BERRIA Classroom has begun. A vocation to be more than having an adapted newspaper library of BERRIA and especially of potential. Some of the proposals on the table are the creation of original articles, the offer addressed to elementary school students or the journalistic projects that can be worked in the centers.
Now, once the website has been launched, it is up to us to gather the real experiences that teachers have had in their classrooms to know what works, what serves them, what we do not invent and, above all, what they would like to receive BERRIA.
Today there is only one journalist who feeds the BERRIA Classroom in half a day and experiences what BERRIA can do through these first steps of the project. If the usefulness of BERRIA Classroom is confirmed in the coming months, we hope to receive a boost from both the education sector and the administrations to expand and improve the project. In the meantime, we will continue to work every day. Every day we renew the BERRIA Classroom. Because you learn every day.